Organisation Tab
Read on to find out how to change your Organisation Details, Members and Integrations from the Organisation tab
1. Head to the 'Organisation' tab.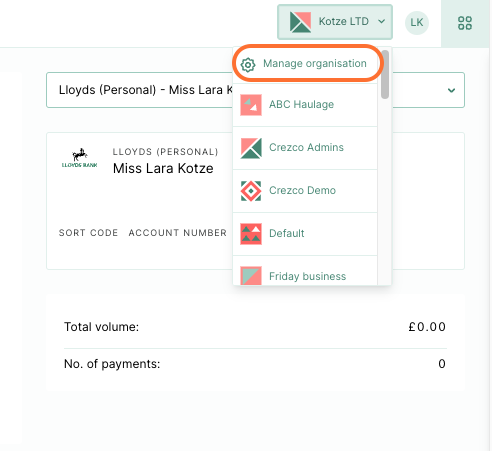 2. The 'Organisation details' tab allows you to set the Name and Type of account.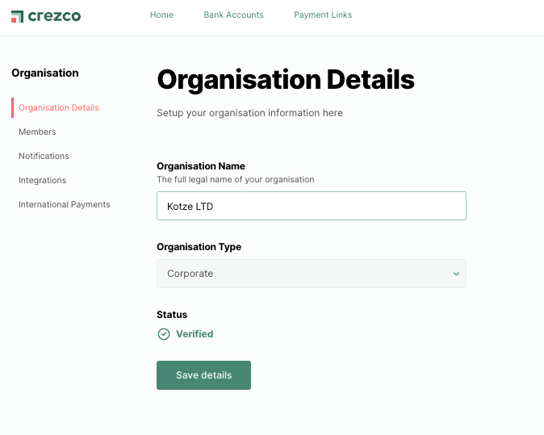 3. In the 'Members' tab, you can add multiple users to your account, they will have the ability to create payment links and configure Integrations.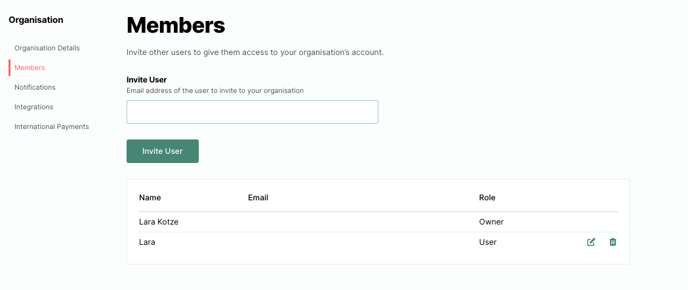 4. On the notifications tab, you will be able to control what notifications each user type will be getting.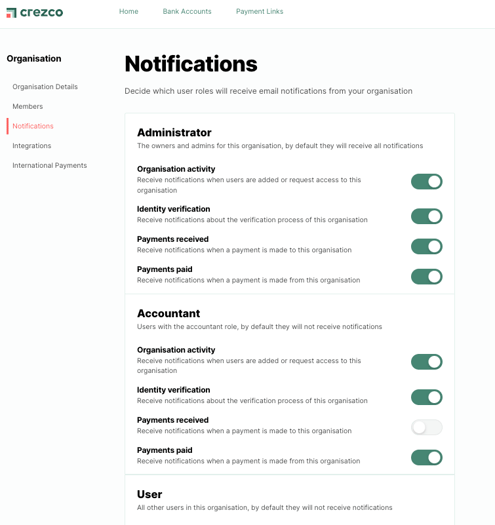 5. From the 'Integrations' tab, you can connect your favourite software partner. See Integrations for more.