Step-by-step process on how to integrate your Sage account with Crezco.
1. Log into your Crezco account and navigate to the Integrations tab on the left hand side of the page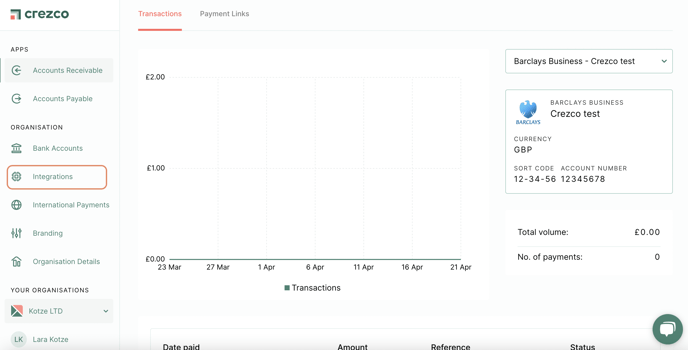 2. Select the All Integrations tab to find the option to connect to Sage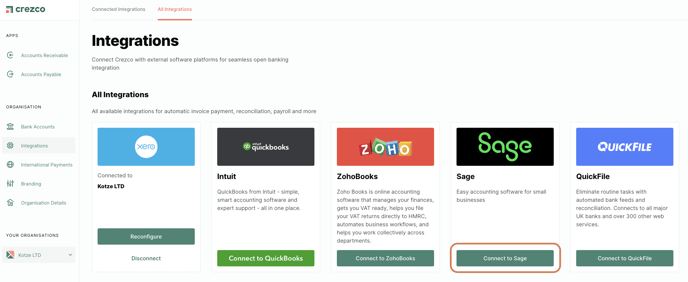 3. From there Crezco will pull your account information from you Sage account. You will want to select confirm that we have pulled the correct organisation and to click allow for us to gain access to your Sage account

4. We will then pull up all your Sage organisations and you will need to select the one organisation you would like to connect to this specific Crezco account.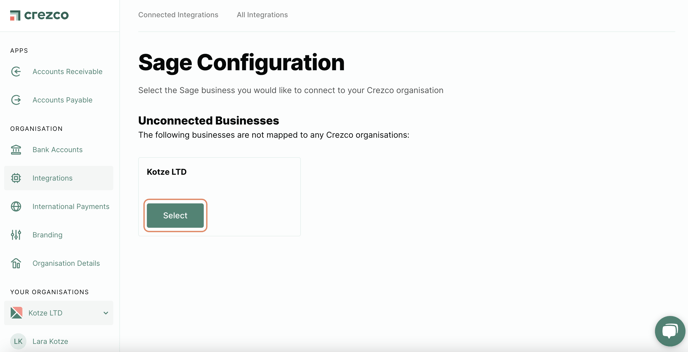 5. You will then need to select the bank account you have connected to Crezco and ensure that it matches the account that you have listed in Sage. This will ensure that we send the invoice payments to the right account!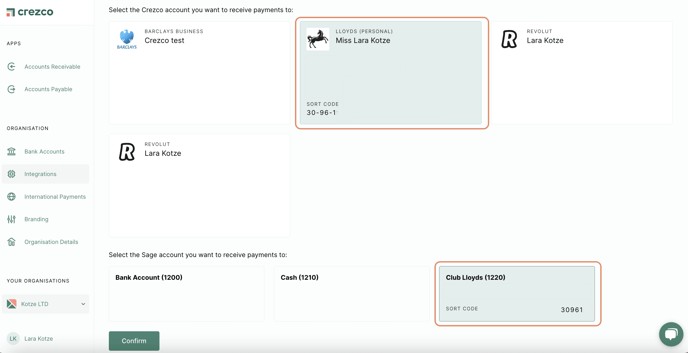 6. Once confirmed, you will now be taken to a page that shows that the integration has now been completed! You are now ready to start using Crezco on your Sage invoices