Step-by-step process on how to create a payment run.
1. Import your bills/payroll information into Crezco. If you are not sure how to import your information, please use the following help centre articles
If you do not have the ability to select more than one box when trying to create a pay run, please reach out to your Customer Success Manager.
2. Select all the bills/employees you are wanting to pay in this pay run by checking the box on the left hand side of their name.
Please note - Each bank has it's limitations on the number of payees and payment sizes, please refer to this help article to find out what these are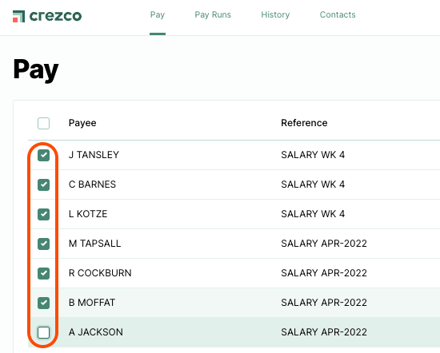 3. Then on the right hand you will be able to see the bills/employees you have selected to include in the pay run. Click on Create a pay run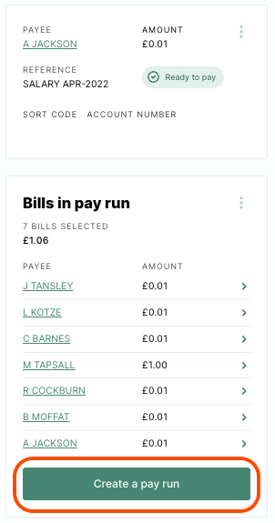 4. You will then be asked to enter in a name for the pay run. Once you have done so, click the Save pay run button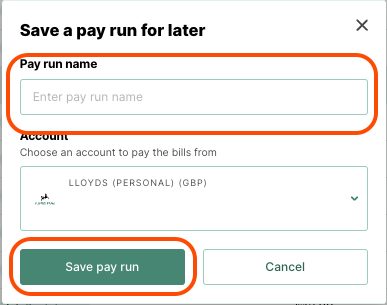 5. Once saved, you will be redirected to our Pay Runs tab where you will be able to see all the pay runs you have created and ready for payment

To see how to make a batch payment, please go to the following help centre article