How to disconnect Sage
Read on to find out how to disconnect your Sage account from Crezco
If you do not wish to have your Sage account linked to Crezco, please follow these steps.
1. Log in to your Crezco account and navigate to the Integrations tab on the left hand side of the page.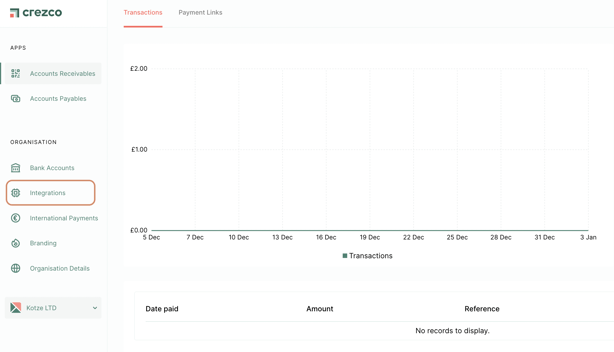 2. Click 'Disconnect' under the Sage page.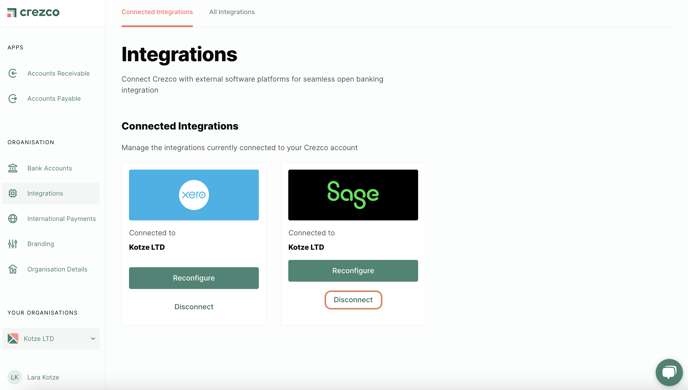 4. Confirm you wish to 'Disconnect'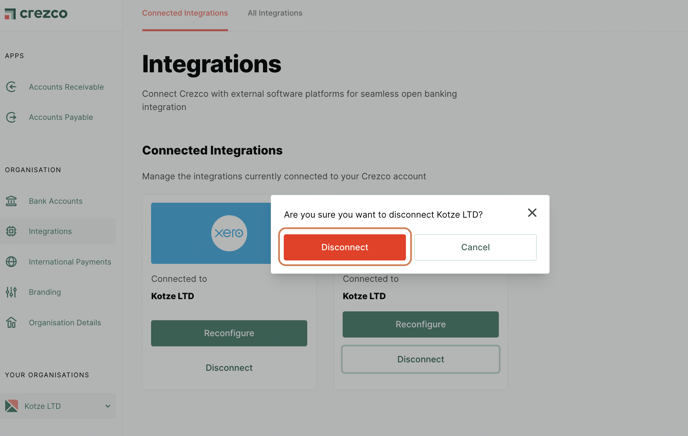 5. You have now successfully disconnected Xero from your Crezco account.