How to pay on a mobile device
Read on to find out how to pay your invoices through a mobile device
1. Click payment within the payables screen. Review that the details are correct and click 'Pay x'.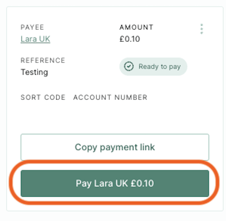 2. Select which bank you wish to pay from in the list provided.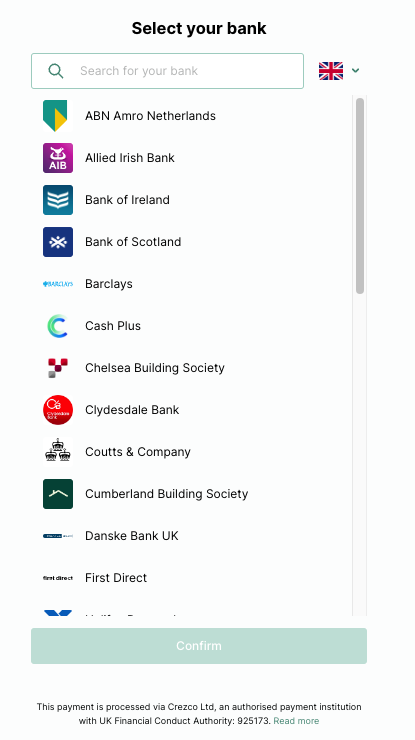 3. You will be then redirected to your banking app to confirm the payment.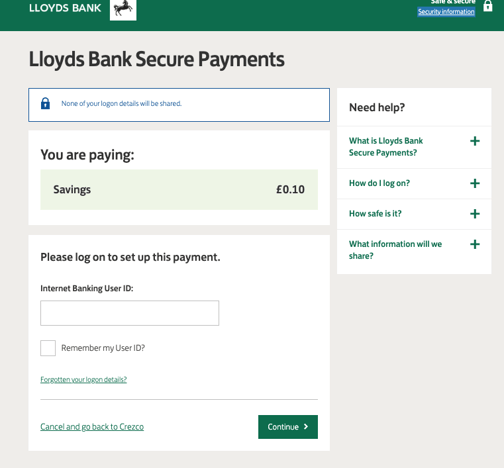 4. You will be asked to authorise the payment in your banking app.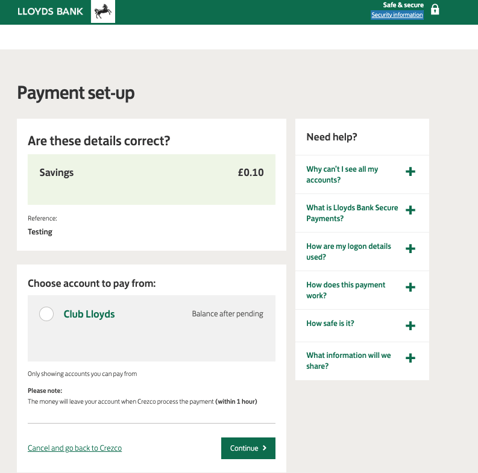 5. Once authorised your payment will be processed and confirmed instantly. You have now successfully paid through Crezco!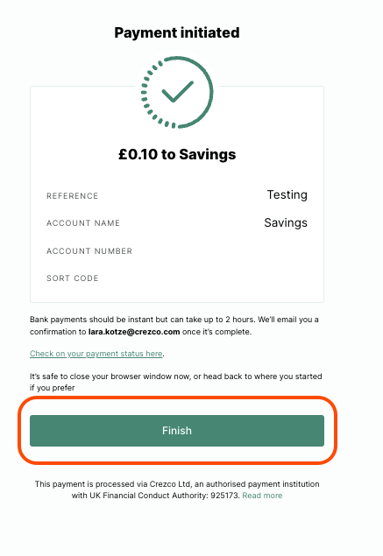 6. You can now see the payment you just submitted under the History tab