Read on to find out to pay your invoices through a web browser.
1. Click payment within the payables screen. Review that the details are correct and click 'Pay x'.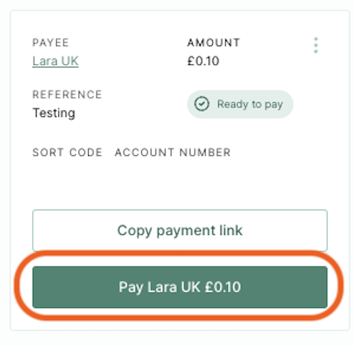 2. Select which bank you wish to pay from in the list provided.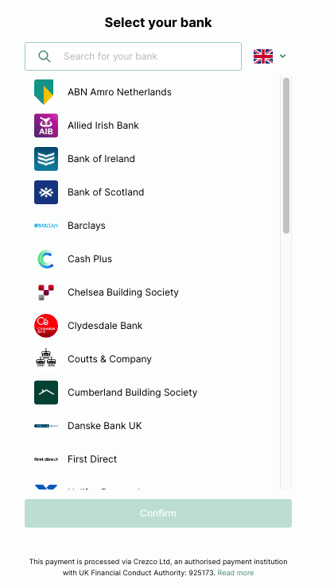 3. The next page will confirm the bank after securing the connexion. It will have also generated a QR code specifically for this payment (Mobile app payments have fewer authorisation steps than on a browser).

You can continue to pay via browser by clicking on 'Continue to...'.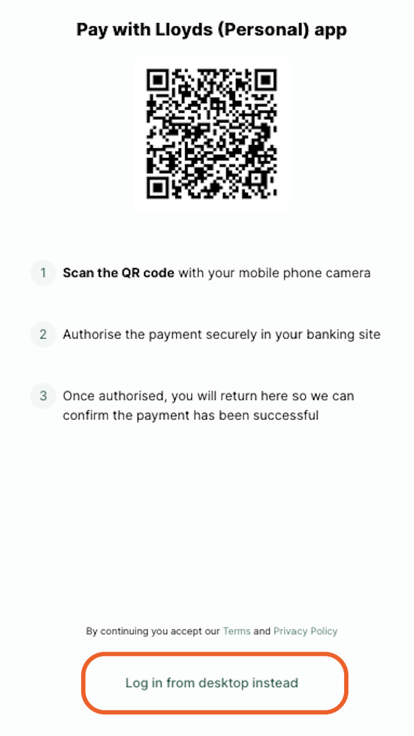 4. You will be redirected to your bank page to authorise the payment. Each bank has a different authorisation process. Follow the steps until you reach the confirm authorisation page.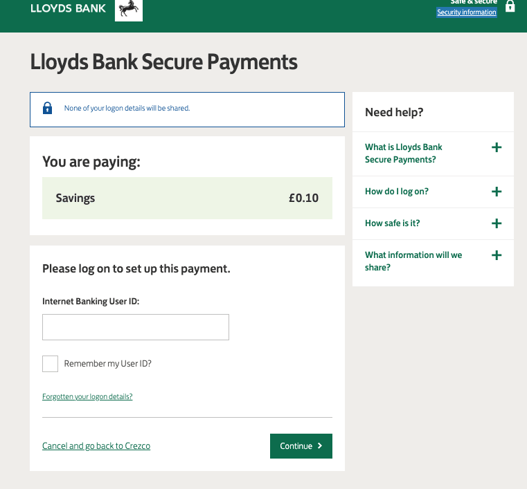 5. The bank will confirm that the payment will be processed instantly.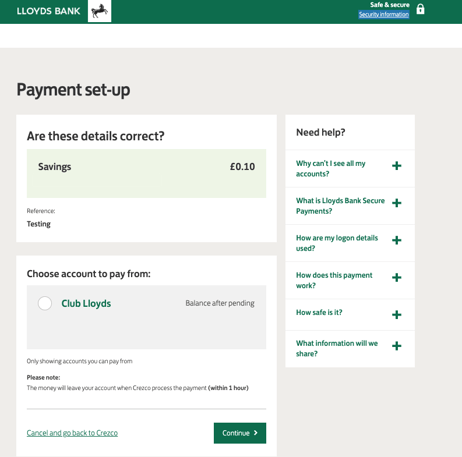 6. You have now successfully paid through Crezco! If you wish for a receipt please enter your email address and we will send a confirmation instantly.