Raise a QuickFile invoice
Once your QuickFile account is connected to Crezco, you will be able to add payment links directly to your invoices. Then once paid, your invoices will be automatically reconciled.
1. The first step is to create your invoice and add which client this will be invoiced to.
Preview & Send once the invoice is completed.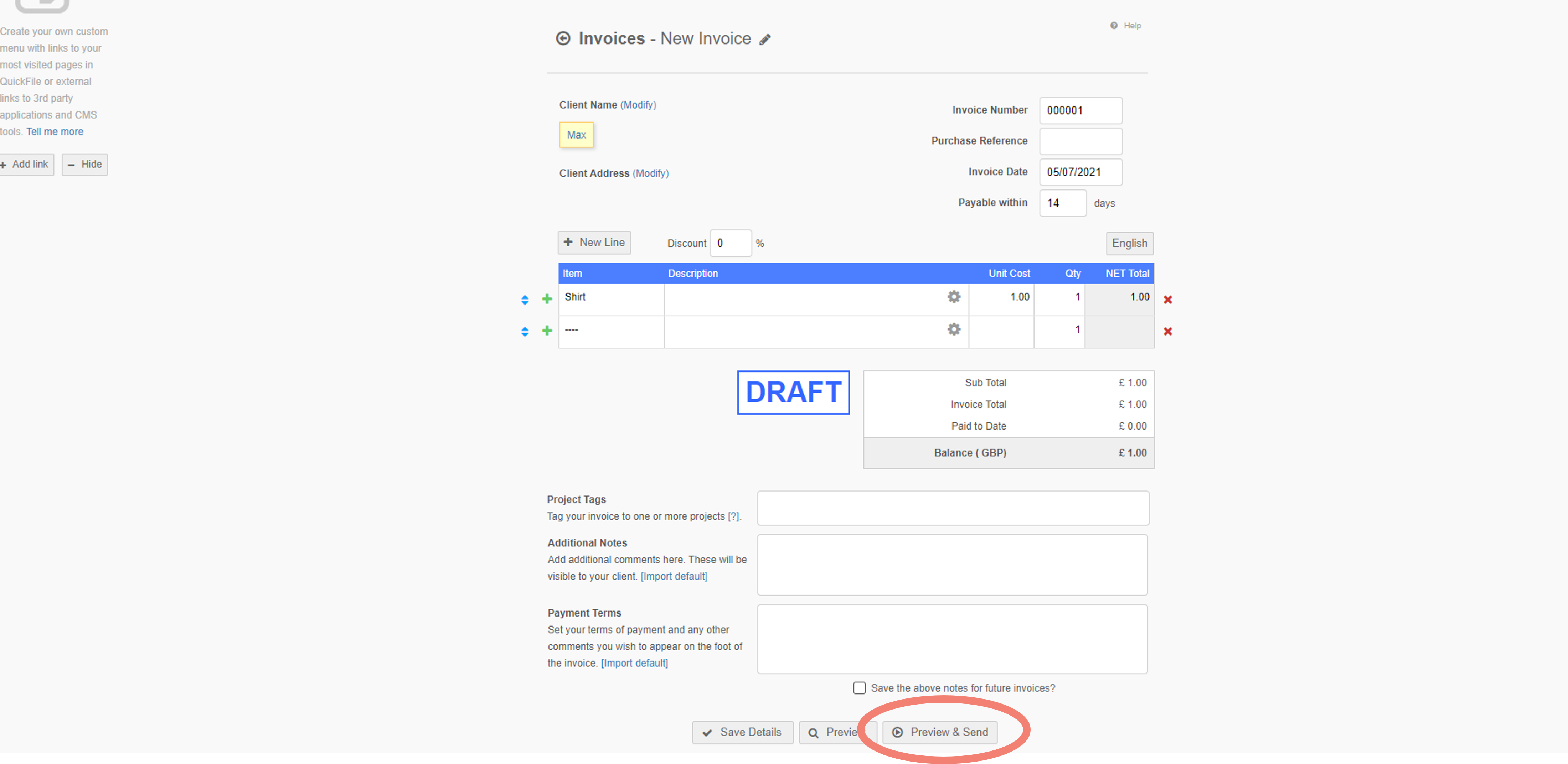 2. You will then have a preview of that invoice and the choice to send to your client via email. This will automatically add the Crezco Payment link for them to pay.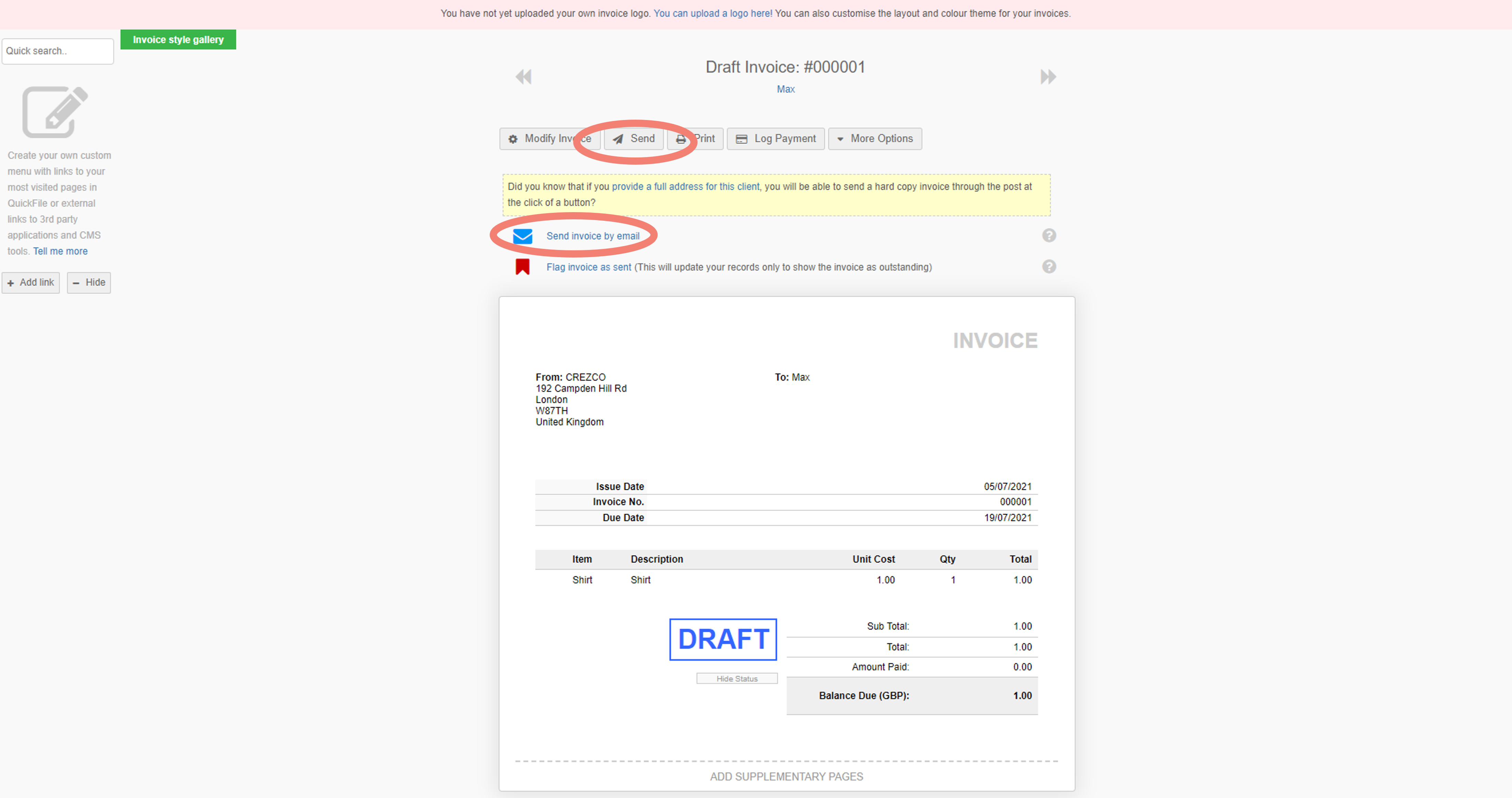 3. Confirm the email to be sent.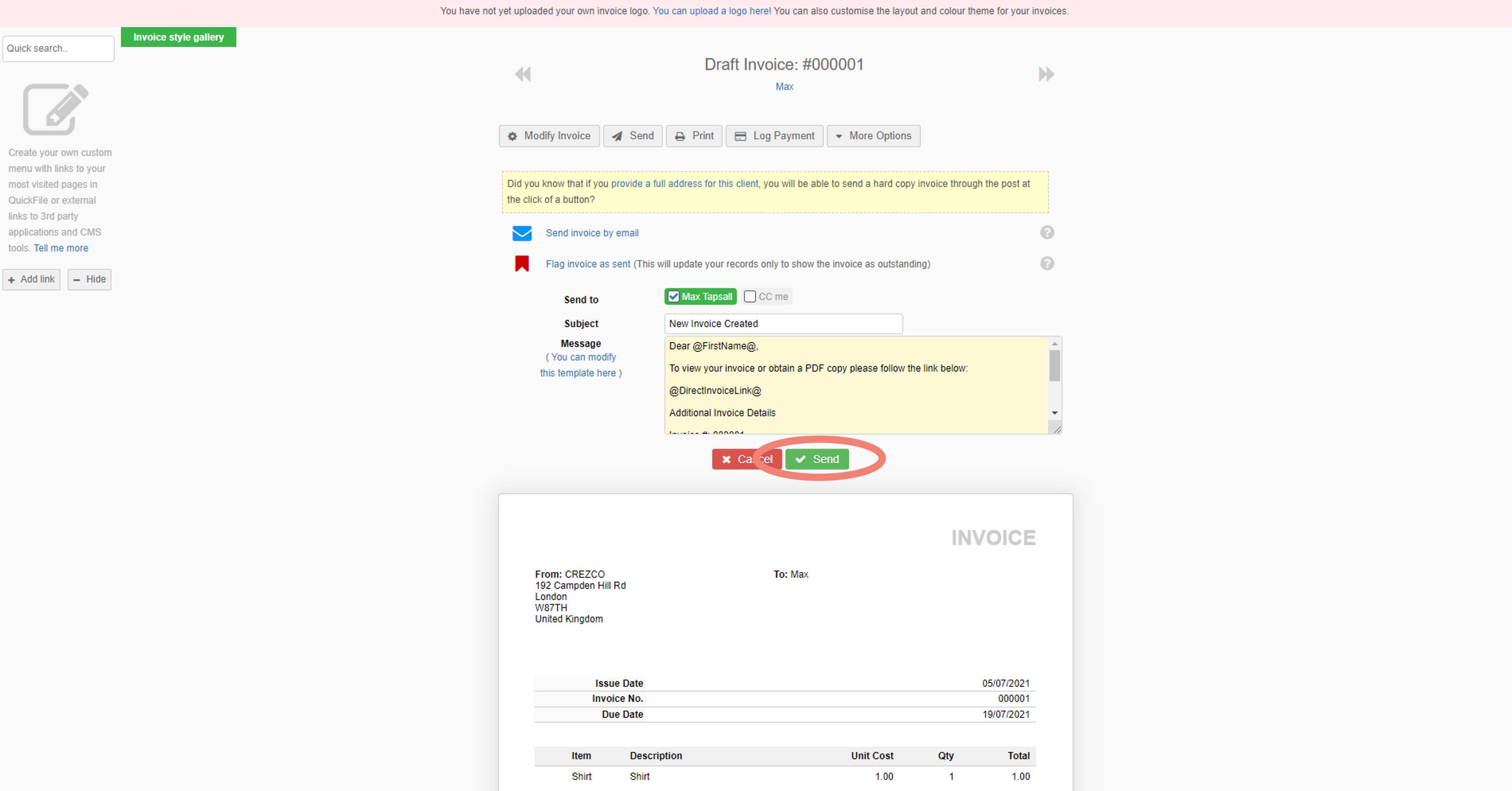 4. Your client will now have the invoice in their inbox.
The following steps will show you how the payment is made from the client.
The client will receive an email like below and have access to view it.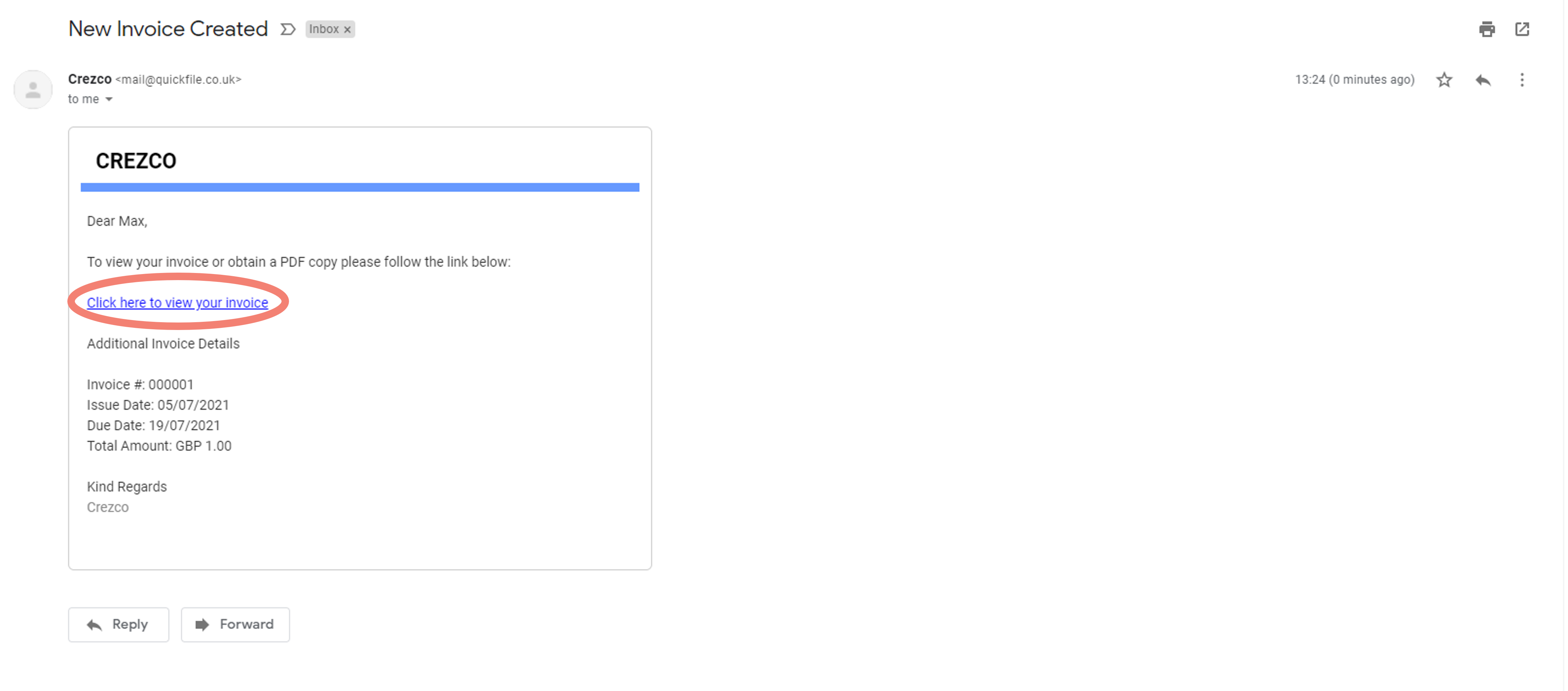 5. When viewing the invoice they will have a 'Pay Online' button.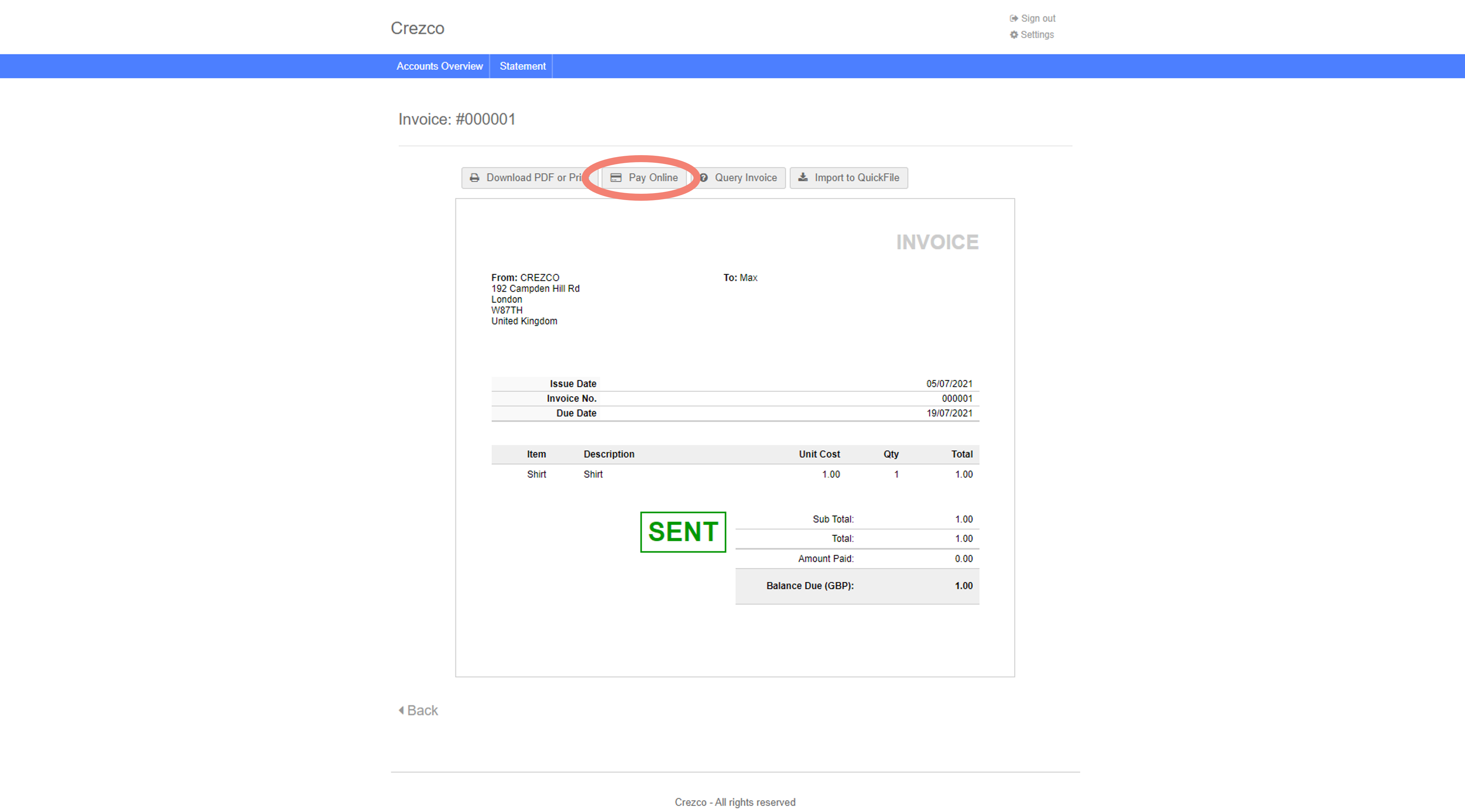 6. They will then have an overview of the balance to be paid and will be able to click 'Continue' and pay via Crezco with our QR code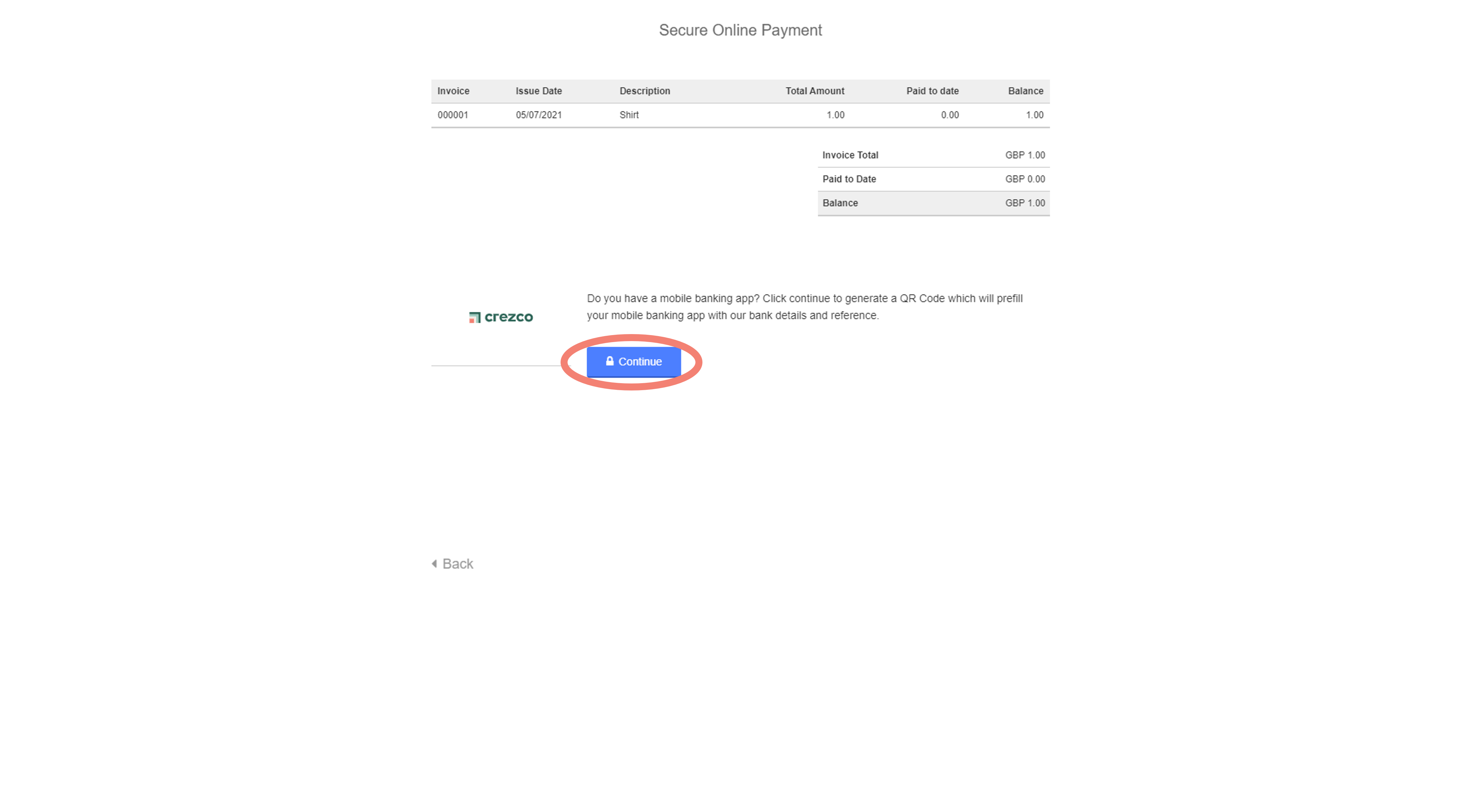 7. The client can now Scan the QR code and will be directed to the Crezco page to finish the payment. See how to pay via mobile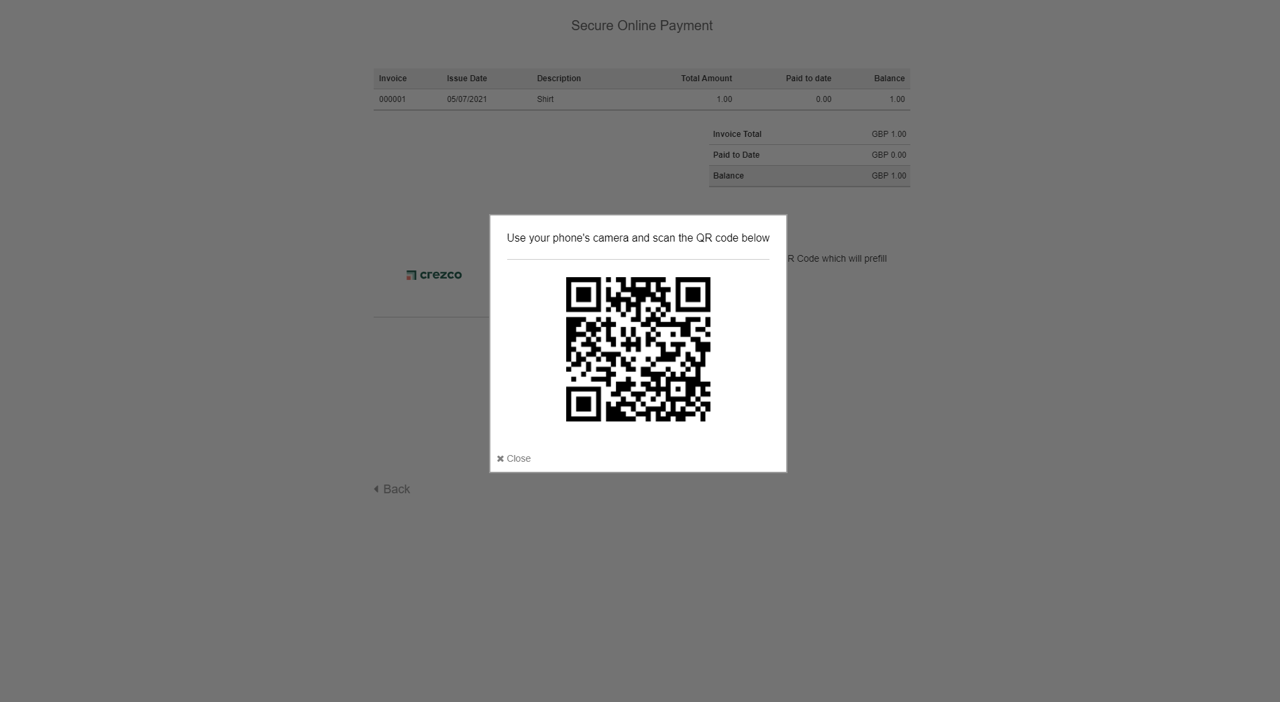 8. Once the payment is made QuickFile will automatically reconcile the payment to the invoice.
You have now successfully raised and paid an invoice in QuickFile using Crezco!