Follow these steps to connect your QuickBooks account to Crezco and start including payment links in your invoices.
1. If you're yet to create a Crezco account, head to our page on the QuickBooks App Store and select 'Sign in with Intuit' or 'Sign up now'.
If you already have a Crezco account, head to the Integrations tab on the left hand side of the page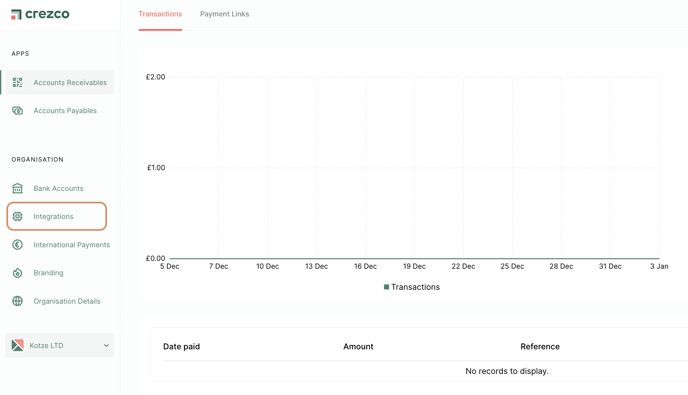 2. Click 'Connect to QuickBooks'.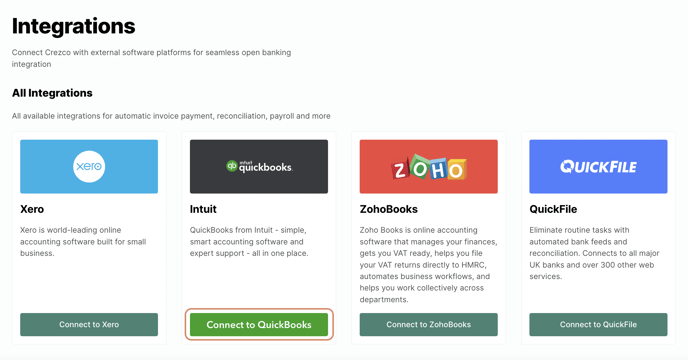 3. Confirm which company you wish to connect with.
If you have a QBO Accountant version, tick install for my firm.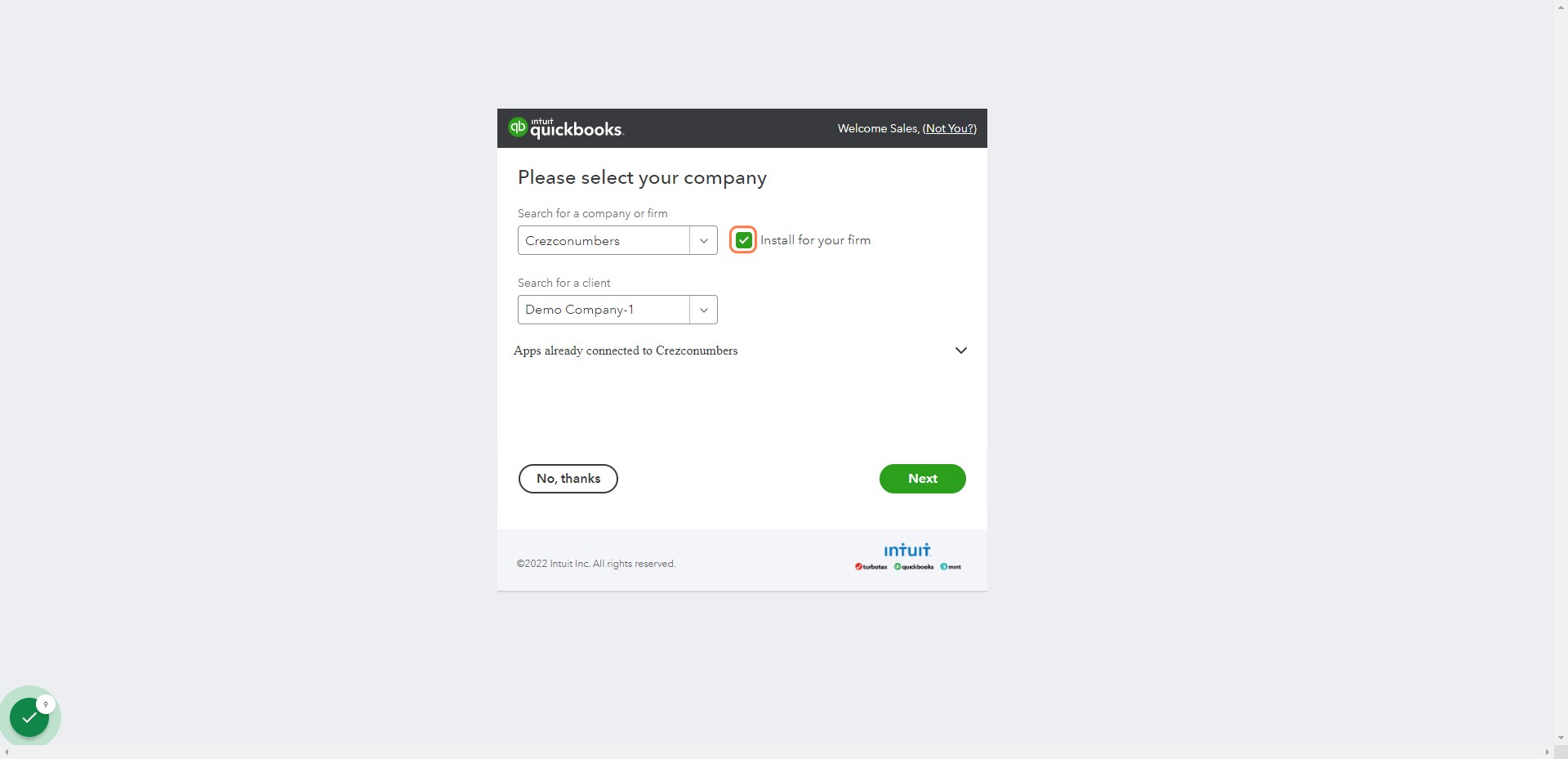 4. Connect to your QuickBooks account and confirm by clicking 'Connect'.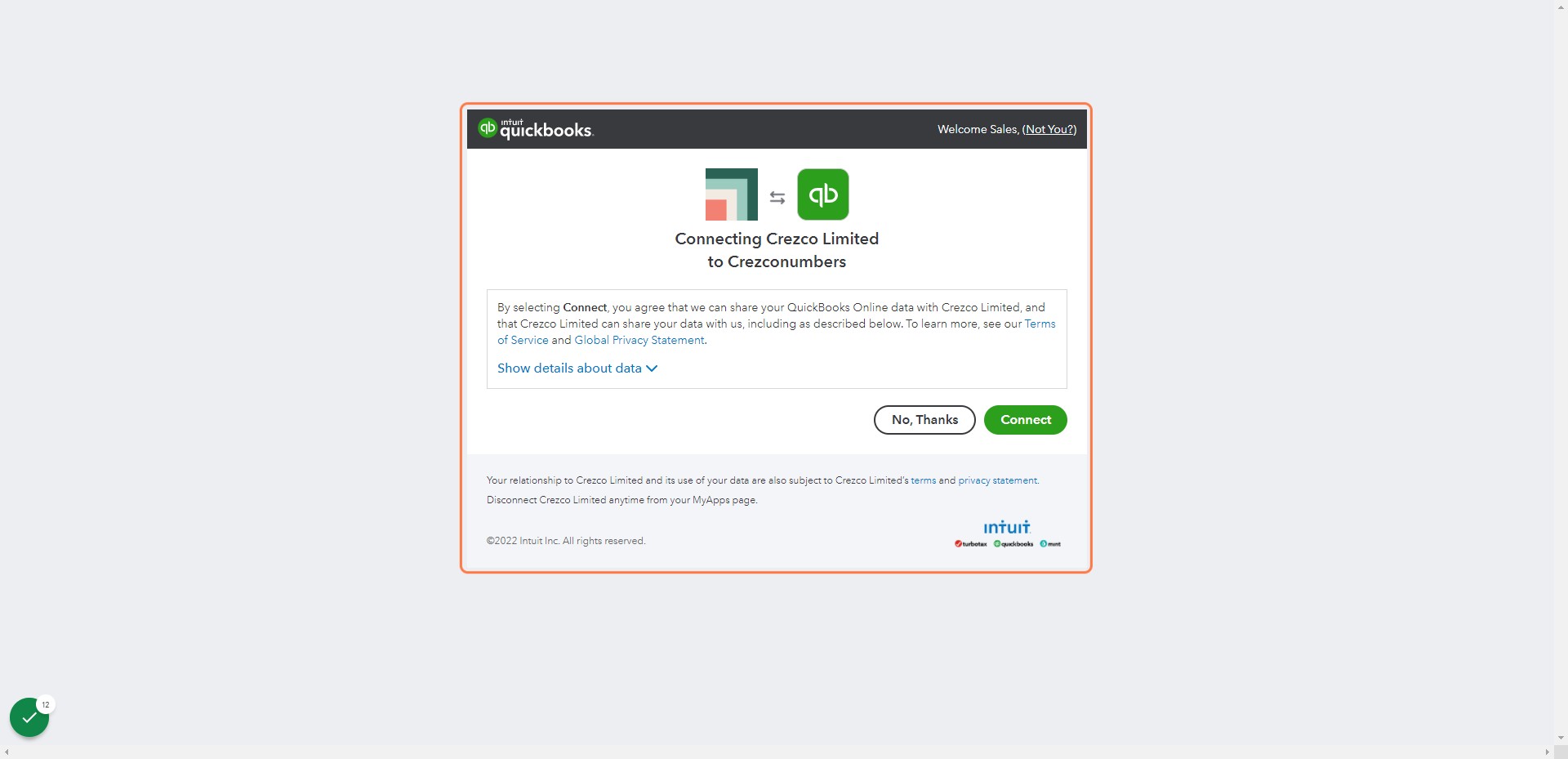 5. Confirm which bank account you wish to connect to your QuickBooks bank account (you can add multiple bank accounts within Crezco).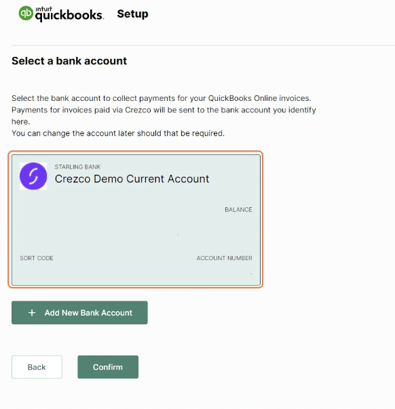 6. Confirm which account in QuickBooks it is linked to (in most cases this is Current). Then Click 'Treat as Deposit'.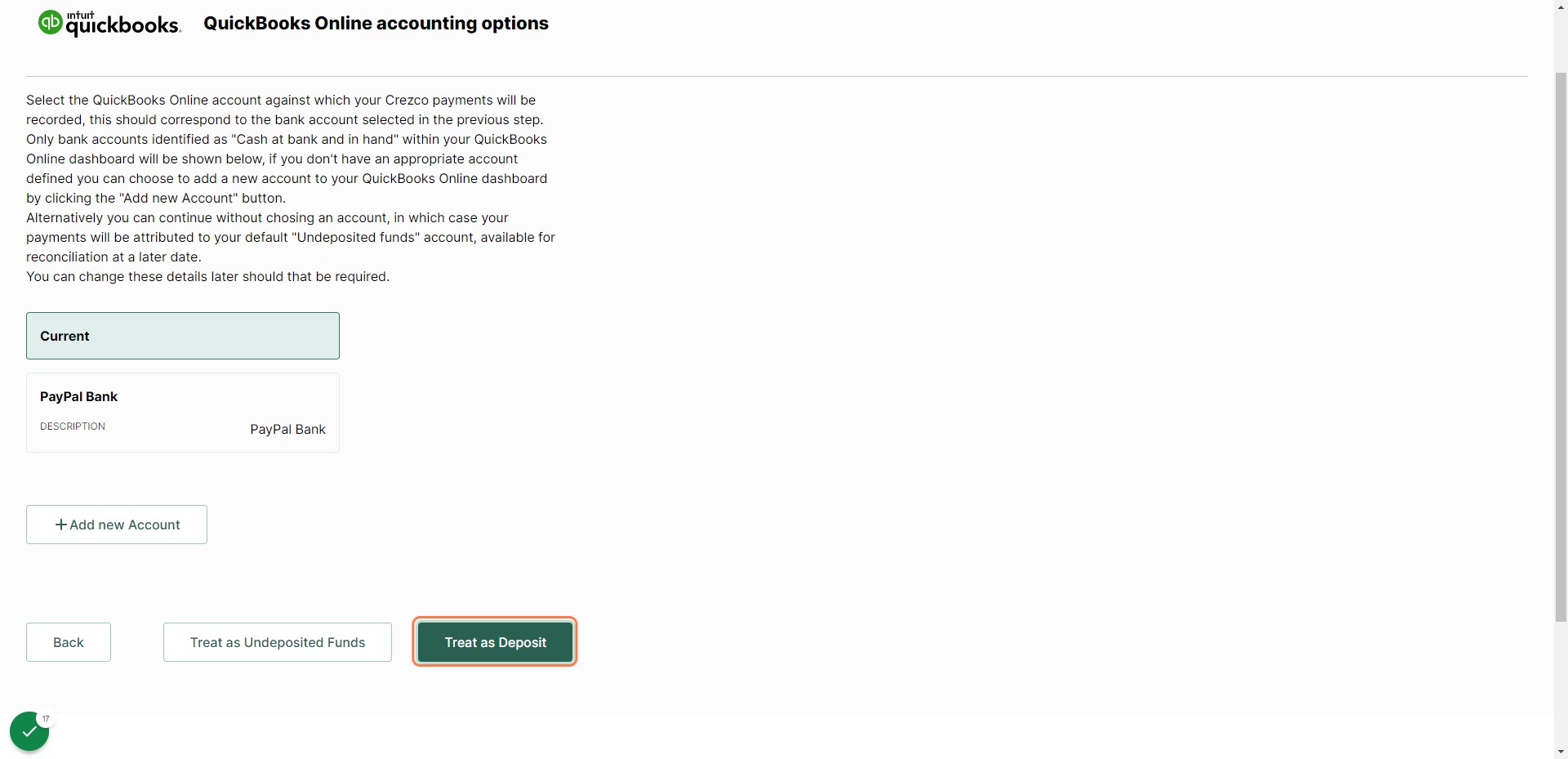 7. Review and Confirm that the banks match.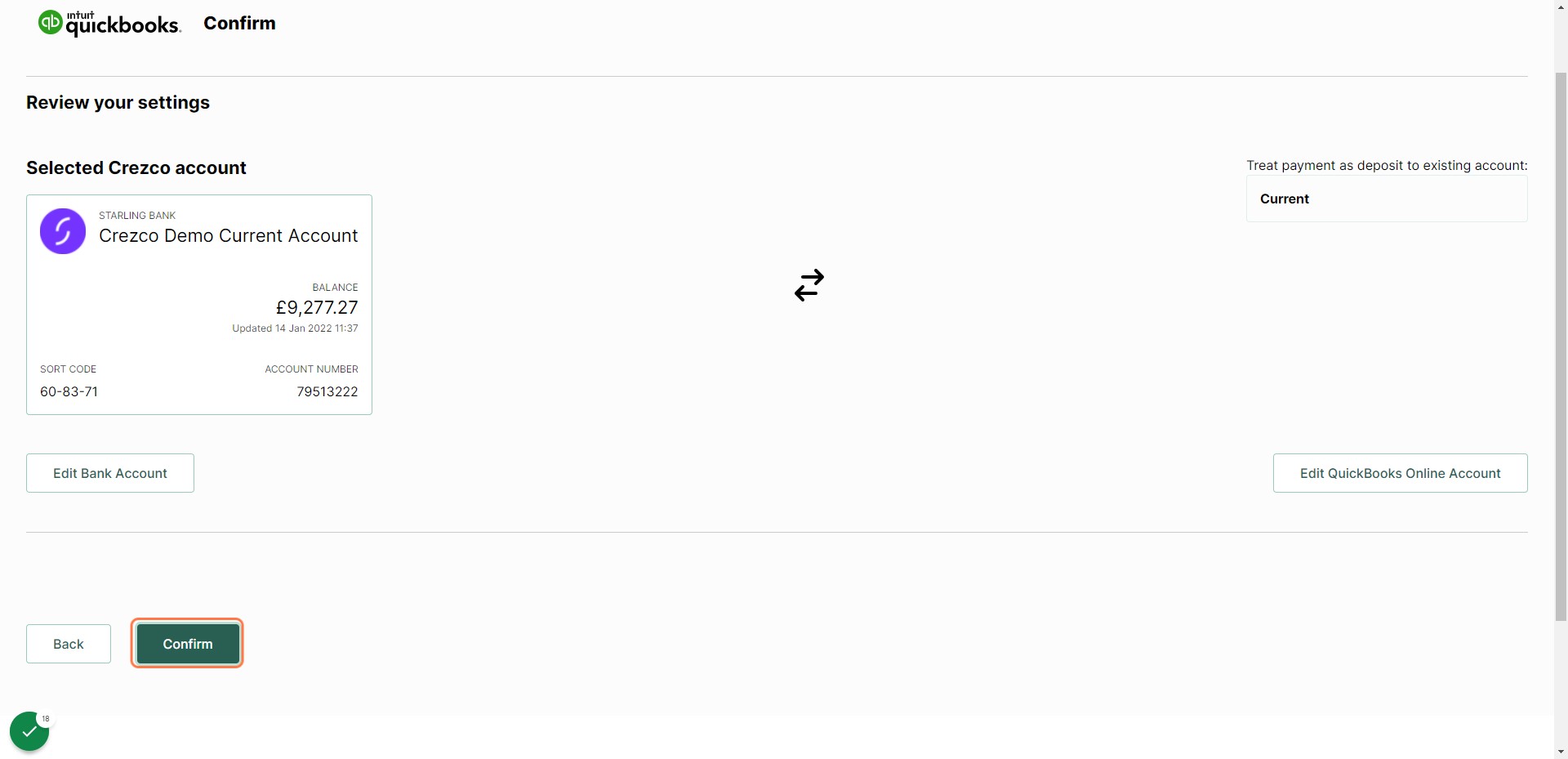 8. You are now successfully connected to QuickBooks!
You will also receive an email notification from QBO confirming the connection.
We recommend editing the invoice template to ensure your customers use the link. Please see here: Change invoice