Read on to find out how to raise an invoice in Xero with a Crezco payment link
Once your Xero account is connected to Crezco, you will be able to add payment links directly to your invoices. Then once paid, your invoices will be automatically reconciled.
1. The first step is to create your invoice.
Approve once the invoice is completed.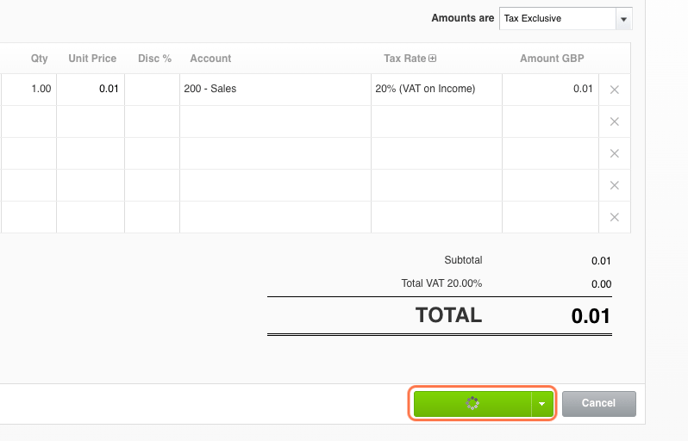 2. As you can see on your invoice, you have an online payments section. If Crezco does not appear, click 'Manage' and change to Crezco to ensure the correct payment link is attached.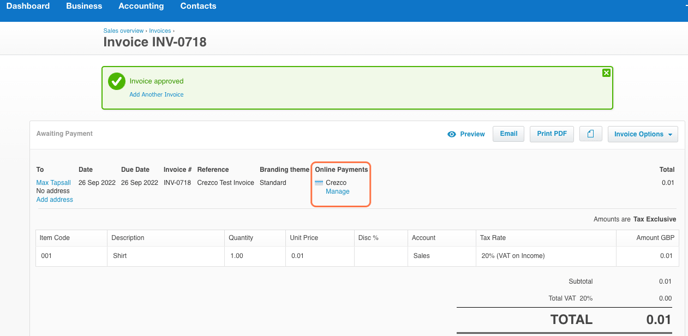 3. You have multiple options for sending an invoice to your client. Follow the next steps for sending it through email.

4. Add the email or contact that you wish to send the invoice to and click send.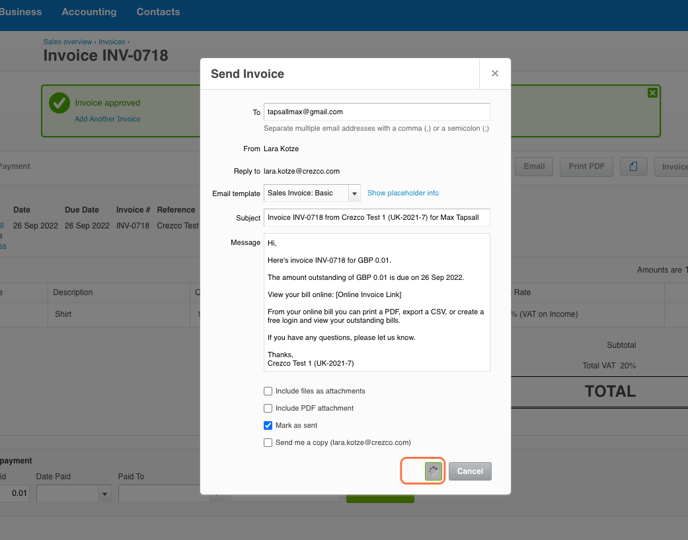 5. Your client will receive the email under this format with a tab to 'Pay now' directly on the email or they can view the invoice online by clicking the link.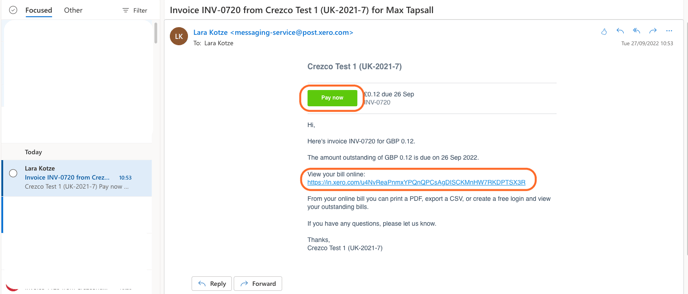 6. When viewing the invoice, they will have the option to 'Pay now'.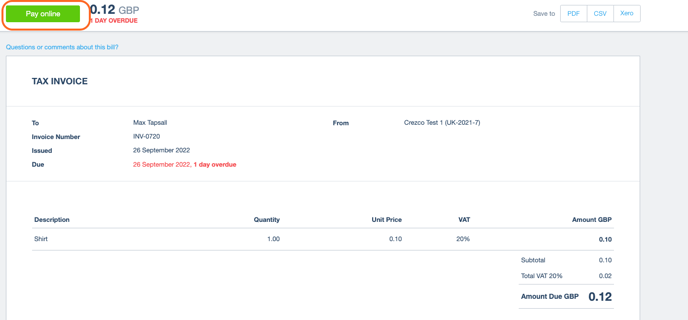 7. Both 'Pay now' buttons redirect the user to view the payment details in Crezco, showing:
The amount to be paid
The payee's name
The invoice number
Account number and sort code of the payee
They can then follow the steps to make the payment. How to pay via mobile or via browser.